Hello,
Some users have reported inability to vote in certain polls while they
should
be able to. I fired up PHPMyAdmin to take a look.
It's a straight 1 choice poll with 5 options.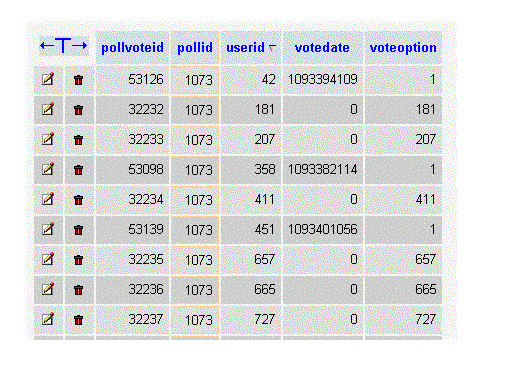 151 people have voted in the poll, but only 22 make sense and really did vote. The others are bugs. Voted at time 0, and their choice equals their user ID. Highest is 6860.
This is not the only oddity with polls, but it's the nastiest. The other is polls imported from Ikonboard. Any action in them deletes the whole content, so we had to close all those topics.
What's going on here and how can we fix this?