Good day,
Whenever I update my vBulletin version, after all is done, shows the news in the admin area. The first one is always: Out-of-Date Custom Templates Found.
So I click the link "Click here to view these templates!"
I'm using STTheme as the default template. Here's what it looks like: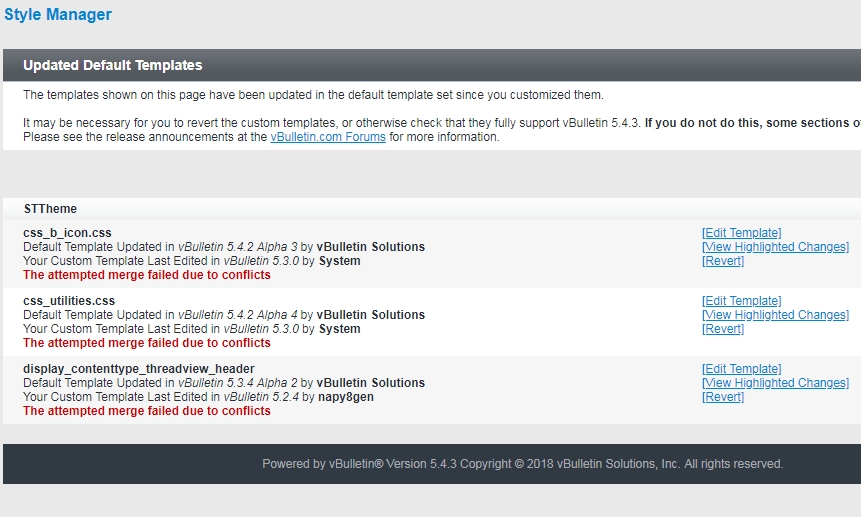 I click "View Highlighted Changes" on the first one. It shows me the coding of the page with what is merged (yellow color) and what could not be merged (red color). This is what I see: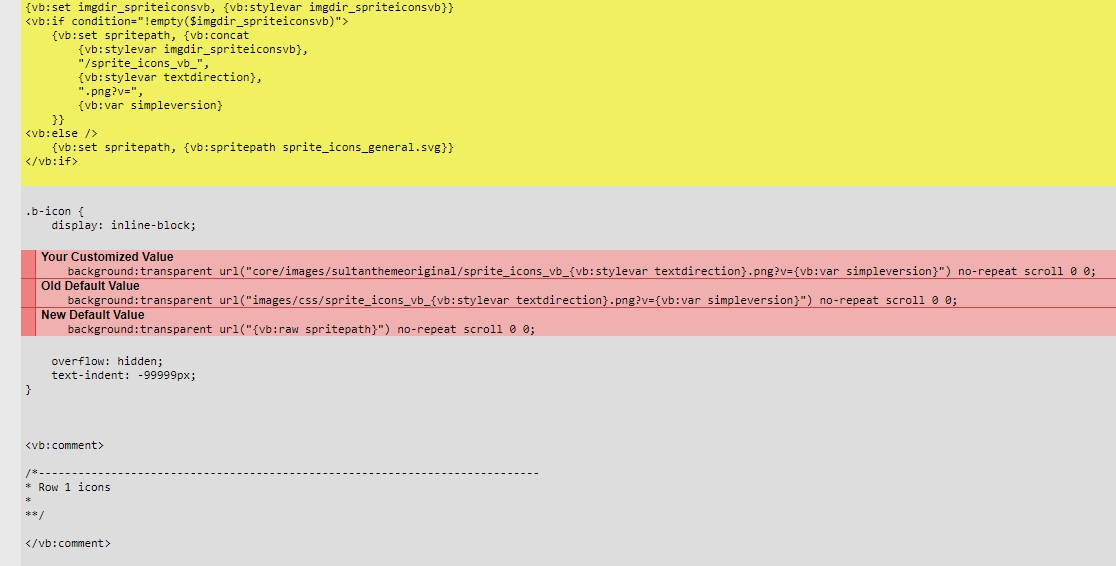 Just those three background css listings are causing the problem. Should I edit and change that thing to something else? Sorry, I'm not too good with coding and stuff but just wish to know why that little bit is not merging properly as it should?
Would appreciate your help a lot! Thanks!