Found this error on my forum.
But same the error is also here in vBulltins own forum! (this one)
Here is the error, all the enters and spaces are gone efter I press "Go Advanced". This is when editing a previous post.
Looks normal in "edit post".
Tried clear cache and history, also tried Chrome, IE9 and FF, same thing.
The original post.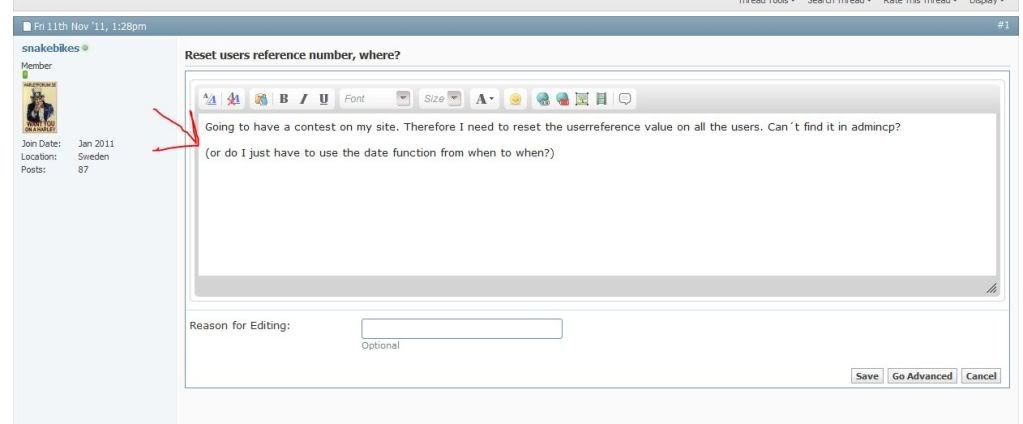 After clicking "edit post" above. All looks normal here. BUT....

....as soon as I click "Go Advanced" all lines and spaces becomes one single line! Even pictures are messed up if any!