Hi,
I've tried to create a new required User profile field and I'm having a problem with the title not appearing in the Profile Field Manager or on the user's profile.
Here is the User Profile Field Manager in admincp: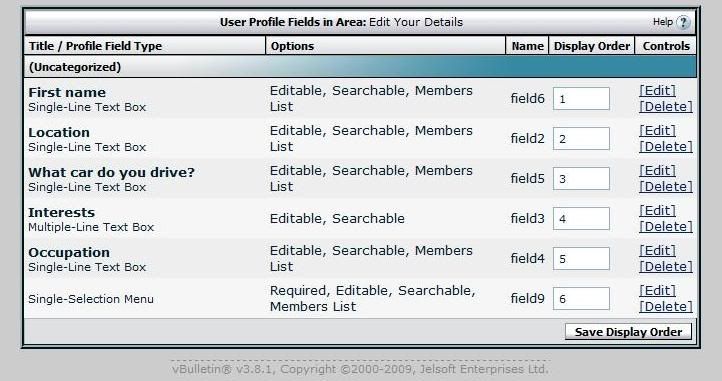 And here is proof that I've put the title in:
I'm confused as to why this is happening? Have I done something stupid??
Cheers