Hello,
Please review my SEO & Internet Marketing Forum, Domain is about 1 years old.
Link:
http://www.webmastersun.com
Screenshot: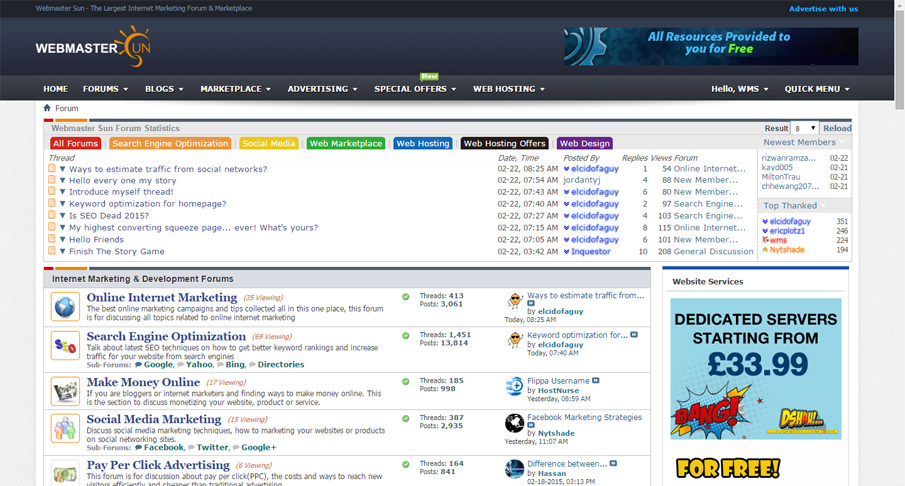 Purpose: WebmasterSun.com is a
marketing forum
for the webmasters all around the world discussing about SEO and Internet Marketing Online.
Goals: The main goal of the forum is to become one of the most popular SEO & Internet marketing forum in the world for webmasters and internet marketers.
Plugins: It used Custom Meta Tags, Advanced Post Thanks / Like, Advanced Forum Statistics, Everysidebar plugin.