Websites Wikipedia, Reddit, Tucows, Boning Boning, Others Go Dark Wednesday to Protest SOPA, Protect IP, PIPA
Anyone else here plan to go dark?
Google first said they would add a link and then I hard they may make their page black, rather than the normal white. Would shock a lot of people if they blacked out though, but it would also educate a lot of people (biggest target audience)
S
ocially
U
ncensored.eu (my site) will be joining this too.
It will make for a good time (excuse) to do some tweaking while the site is offline and of course help the cause.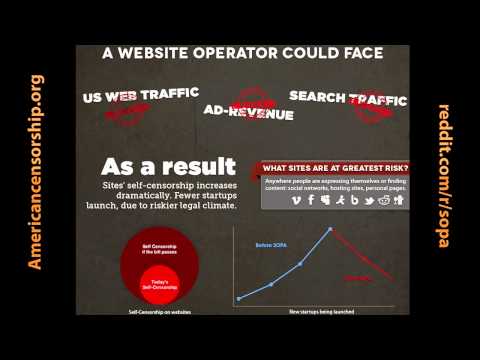 If you're
NOT
an American
or
your site is
NOT
an American site and you think this doesn't affect you...
You're wrong.