Hey,
I'm fairly new to editing VB so please take it easy on me.
I have an issue with swapping out the Post Icons for alternate ones. I thought I could do it just like most of the other images using an alternate folder location in Stylevars/ImagePaths. Unfortunately this doesn't work for these for some reason, or so it seems. It just keeps being linked to the main Images folder.
If I replace them directly in the main images folder they change without any problems. The issue I have with this is I have a couple of templates that are using different images, so I need multiple Image folders if I use the Stylevars/ImagePaths route. I thought this would be the easiest way to swap them out.
Any info on this would be great. I have don some searching but can't seem to find anything on it. If there is a thread on it already I would appreciate it if anyone can point me in the right direction.
Here are examples of what I have now: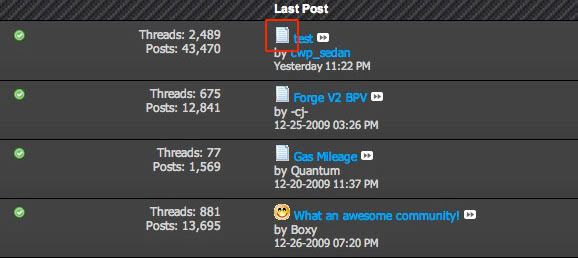 This is how I want it to be (slight colour change):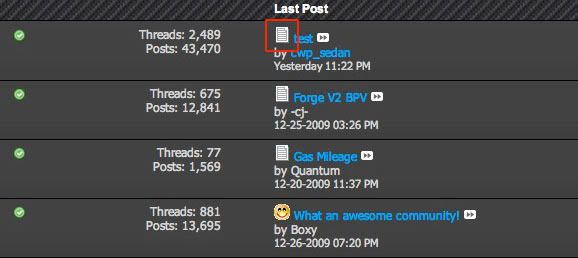 EDIT: I also know there is a Post Icon menu in the AdminCP but how can I edit the folder locations to work for different templates?