Hi All,
No idea how I've done this but my category strips are double width. The graphic file is the right width, just looks to be appearing twice.
See graphic below. Weclome, The Bar and General are the strips I'm talking about.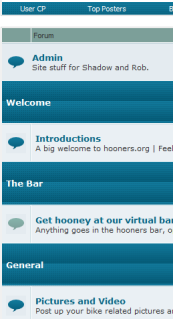 Any idea what I need to change?
Thanks, Rob.