As part of vBulletin 4.1.2, vBulletin is happy to announce it has integrated with Skimlinks.
Skimlinks is a leading affiliate technology provider, more information on Skimlinks is available
here
, they have been around since 2008, and have a lot of experience working with vBulletin forums.
What does this integration do?
It enables you to easily signup for Skimlinks and integrates it with your vBulletin forum.
Where can this integration be found?
Under the Advertising section of your Admin Control Panel
Does it cost anything to utilize?
Similar to Google Adsense, it is a ad provider and it is a free service.
What is the benefit of enabling Skimlinks?
Skimlinks enables you to earn revenue from seamlessly converting existing links on your site to online retailers or auction sites such as eBay and Amazon and appending them with an affiliate link. At the time of writing, Skimlinks has affiliate relationships with over 12,000 merchants in a number of different regions to enable you to earn money from. Skimlinks also has a feature to convert certain keywords into links, called Skimwords which you may elect to opt into too.
How much can I earn?
Lots. Most forum websites will earn a similar amount by enabling Skimlinks as they do with having basic Adsense advertisements – depending on the nature of the website. Sites devoted to electronic goods, and other purchasable items work really really well.
Why will enabling Skimlinks on my site brighten my day?
Well, it provides you with an additional revenue stream that doesn't impact your user experience, OR replace any existing advertising you may have on your site. We have even heard people call it "free money"
Does vBulletin know how much I earn if I integrate from Skimlinks?
We do not.
Does vBulletin gain access to any of my statistics through the integration with Skimlinks, like click-thru's, purchase data etc.?
We do not.
Does vBulletin earn anything from me integrating with Skimlinks?
Yes, vBulletin does earn something from this. We cannot disclose more info because of contractual obligations. However the main benefit to customers is another option to help earn money from your site without costing you a cent.
Does this mean vBulletin takes some of my commission away?
We do not. Integrating through vBulletin actually provides you with a greater level of commission due to the agreement we have been able to strike with Skimlinks.
So you have been able to do a special deal for me?
Glad you asked
Yes. If you stay on the program for 6 months, as thanks for joining up through vBulletin, Skimlinks will add an additional 5% to your earnings to date for this first 6 month period only.
Do I have flexibility in where Skimlinks works, and who it gets displayed to?
You do! You can chose what usergroups it gets displayed to, in what forums it works, only in threads past a certain date range, and a number of other options that are under the section "Skimlinks Advanced Options"
Does it just work in the forum section
No. Skimlinks will append affiliate ID's to links throughout any section of your vBulletin website, CMS, Blogs etc.
I already use Skimlinks…
Great! You can associate your existing account if you so wish.
I utilize vBulletin 3.X, not 4.1.2, can you help me?
You can download the latest Skimlinks product
HERE, http://skimlinks.com/files/vbulletin/skimlinks.zip
If I sign up, who will pay me, and how?
Skimlinks handles all that fun stuff. Payment terms are under here:
www.skimlinks.com/faq
This all sounds gravy, how do I sign up?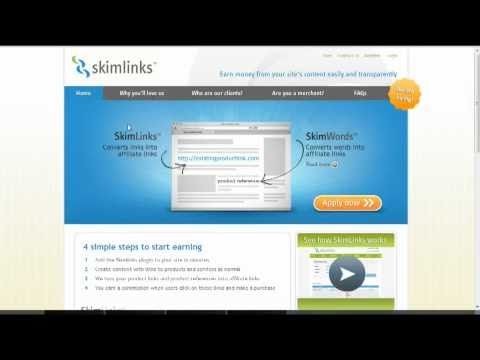 What about setting it up?
Here is the setup guide:
http://skimlinks.com/files/vbulletin...SetupGuide.pdf
And here is a guide on how to get the most from the integration:
http://skimlinks.com/best-practices-...etizing-forums
If I have a technical issue with SkimLinks, who should I contact?
Skimlinks should be able to help you out via your member account.
I have integrated it, and don't see anything on my site?
The Skimlinks integration is seamless - you, or your users won't see a change
I have more questions…
They might be answered here:
www.skimlinks.com/faq
If they aren't – feel free to post a question
[B]here[/B]
.